Who we are
As the political party of the co-operative movement, we work in partnership with the Labour Party to achieve these aims.
There are 26 Labour & Co-operative MPs in Westminster and representatives in devolved and local government across the UK. Together, we're ensuring that co-operative and mutual values are at the heart of our politics.
What we've achieved
Protecting the consumer

Labour and Co-operative MPs are responsible for most of the legislation underpinning consumer protection today including the 1968 Trade Descriptions Act.

Protecting the environment

We were one of the early political voices for environmental protection and were responsible for the Farm and Garden Chemicals Act 1968 and the Clean Air Act 1968. Now we are championing community and renewable energy production.

Transformed co-operative and mutual law

We secured the political support for the Co-operatives Commision, which resulted in the first wholesale transformation of co-operative and mutual law in a generation.

Secured financial support to grow the credit union movement

We secured almost £100 million in support for credit unions, enabling them to expand and better serve their communities

Unlocking the power of fan ownership

We worked to create Supporters' Direct, which supports fans to collectively own their football clubs.

Helped found the co-operative schools movement

We enabled the creation of co-operative schools trusts, with around 800 co-operative schools now open nationwide.
What is a co-operative?
Co-operatives are businesses owned and run by their members.
Whether those members are customers, employees or residents, all are given an equal say in what the business does and a fair share in the profits. One billion people across the world are members of co-operatives.
The Co-operative Movement
Today, the co-operative movement is a significant part of the UK's economy, growing by 21% to £33 billion, and outgrowing the economy as a whole during the recession. Across the country, 6,000 cooperatives have nearly 13 million members.
Learn more about the co-operative movement
The Co-operative Party
The Co-operative Party was founded in 1917 to represent and defend the co-op movement, though our roots go back all the way to 1844 and the Rochdale Pioneers, the founders of the modern day Co-operative Movement.
The Party has had an electoral agreement with the Labour Party since 1927, which enables us to stand joint candidates in elections. While there is an ideological connection, this relationship is also a strategic decision made by the co-operative movement to maximise our ability to influence policy and legislation that is rooted in co-operative values.
Co-operation is a theory of society and, therefore, a legitimate basis for a political party. If there is still any doubt as to the need for political action, this conference will settle that doubt. We have things to safeguard, things to stand for, things to achieve.
Co-operators in politics
Kezia Dugdale
Leader, Scottish Labour Party
A.V. Alexander
One of the first Co-operative MPs elected in 1922
Pauline Green
President of International Co-operative Alliance and former MEP
Margaret Bondfield
Britain's first female cabinet minister
Gareth Thomas
Chair of the Co-operative Party
Ted Graham
Member of House of Lords, Former National Secretary of Co-operative Party, and MP
Jim McMahon
MP for Oldham West & Royton and Founding Chair of Co-op Councils Network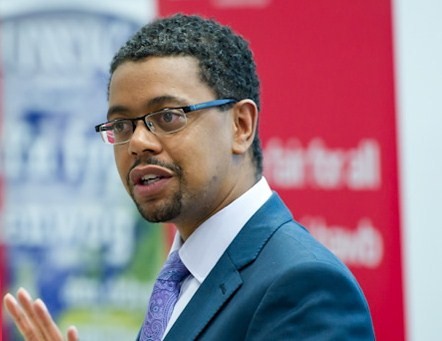 Vaughan Gethingr
Welsh Assembly Member
Our vision
We're working for a future built on sustainable businesses where power is shared evenly and people come before profits.
We think things work best when ordinary people have a voice, which is why the Co-operative Party was created by co-operative societies and businesses almost 100 years ago.
Since then, the Party has served as a political voice to protect consumers and level the playing field for co-operatives.
We're working to mobilise political support for our vision of a better future, starting with making Britain's economy and public services work for the people who use them.
We're still pioneers
We're laying the groundwork that will enable the next generation of co-ops to grow and thrive.
Data co-ops
Fans' trusts
Schools
Worker co-ops
Childcare
Transport
Homes
Clean energy
A co-operative agenda for Britain
Supporting the Co-op Economy
Reforming markets
People-powered public services
Creating a fairer world